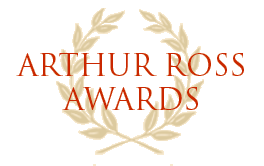 The Institute of Classical Architecture & Art announces the winners of the 2015 Arthur Ross Awards for Excellence in the Classical Tradition. In a dinner to be held on Monday, May 4 at the University Club, the following will be honored, by category:
ARCHITECTURE

ADAM

Architecture; London and Winchester, United Kingdom

Robert Adam has worked tirelessly to build public awareness about traditional architecture, through his civic and educational leadership, as well as through the example of his own inventive work.
COMMUNITY

DESIGN

/CIVIC

DESIGN

/CITY PLANNING

Moule & Polyzoides; Pasadena, California
As founders of the Congress for New Urbanism, Elizabeth Moule and Stefanos Polyzoides have helped revive and refine the techniques of traditional urbanism, as well as creating important urban interventions that serve as exemplars for everyone involved with town building. Through writings and exhibitions, they have helped us to rediscover the valuable contributions of our predecessors in architecture and urban design.
FINE

ARTS

Merchant Ivory Productions and James Ivory; New York, New York 
Even those who know the best cities and buildings well are given an opportunity to see them in a new light through the care and craft that Merchant and Ivory bring to films in which the settings are almost as important as the characters who inhabit them.
WRITING

/EDITING

Elizabeth White and Samuel G. White; New York, New York
Samuel and Elizabeth White put together books on architecture celebrating the classical tradition, presenting the work beautifully and intelligently and revealing the intentions of the designer as clearly as possible in two dimensions.
BOARD

OF

DIRECTORS

'

HONOR

Léon Krier; Luxembourg
Through his brilliant and cogent analysis, his forceful polemics, his clear and compelling diagrams, and his exquisitely beautiful built work, Léon Krier has demonstrated that the revival of the traditional city is not only possible but essential.
The 2015 Arthur Ross Award winners were selected by a jury that included Gary Brewer, David Dowler, Michael Lykoudis, and Andrew Skurman and was chaired by Robert Davis.


Established in 1982 by Arthur Ross and Henry Hope Reed, the awards recognize the achievements and contributions of architects, painters, sculptors, artisans, interior designers, landscape designers, educators, publishers, patrons, and others dedicated to preserving and advancing the classical tradition. 


ICAA President, Peter Lyden, added, "The winners of this year's Arthur Ross Awards illustrate the proud legacy of Arthur Ross and his vision of promoting the appreciation and awareness of the classical tradition. By honoring these individuals and organizations, we recognize the continued importance and relevance of classicism in our cities and communities today."
For further information on the ICAA or to purchase tickets for this event, contact Kathleen Maloney at (212) 730-9646 ×106 or at kmaloney@classicist.org. To register online, click here.