Courses
Advanced Classical Elements: Moldings in PracticeRegister Now!
Saturday, October 28th; 10:00 A.M. - 1:00 P.M.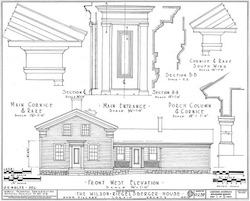 Picking up where the Introduction to Moldings course leaves off, this course investigates principles involved in the usage of moldings in architectural design. Participants will be guided through reference materials prepared by architect David Ellison and Stephen Trudic of Mouldings One millshop. These materials illustrate shapes and proportions specific to different architectural styles. This course includes a discussion of historical reference materials and modern sources that are essential resources for the contemporary practitioner of traditional design.
Instructor: David Ellison
Pre-Requisites: Course content is designed for both the layman with an interest in a variety of architectural styles and for owners, carpenters, and designers who are faced with the problem of choosing appropriate moldings and trim profiles to finish a project.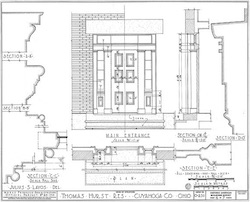 Cost: $45 for members, $65 for non-members
Meeting Location: 20 West 44th Street, Suite 310, New York, NY 10036
Required Materials: Sketchbook or drawing pad, drawing pencils (soft lead) – No. 2 or personal preference, eraser, and sharpener
Credits: 2 AIA LUs and 2 credits towards the Certificate in Classical Architecture