Peter Harrison Talk with John Fitzhugh MillarRegister Now!
Thursday, May 26, 2016; 6:30 PM Reception, 7:00 PM Lecture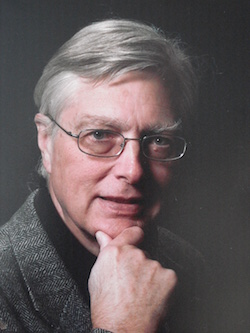 Peter Harrison (1716-1775), born in Yorkshire, UK, but for many years a resident of New England, is arguably the greatest architect who ever worked in America, but his papers were mostly destroyed by war right after his death, so he remains little known on both sides of the Atlantic.
A prodigy like Mozart, his first design at age 17 (family friend Prime Minister Lord Rockingham's mansion Wentworth-Woodhouse) is still the largest private house in Europe. After he managed (cloak & dagger style) to save the British Empire from certain conquest by the French in the 1740s, he was asked to design important buildings in the UK and British colonies on all six continents. His total of about 450 buildings includes some of America's most iconic buildings. He designed in the classical neo-Palladian style, and invented wooden rustication in the 1740s (a way of making a wooden structure look as if it were stone). He invented the world's first practical flush toilet for the Liverpool Infirmary in 1747. He also designed some of America's most valuable furniture, including inventing the coveted block-front in 1738, and introducing the bombe motif.
The late Wendell Garrett asked John Millar (a freshman at Harvard in 1962) to begin research on Harrison. The research has eventually resulted in two books: The Buildings of Peter Harrison: Cataloguing the Work of the First Global Architect 1716-1775, published 2014 by McFarland & Company, Inc. and Peter Harrison (1716-1775) Drawings, published 2015 by Thirteen Colonies Press.
Material-culture historian John Fitzhugh Millar (b. 1945) has written many published books on historic architecture, ships, dance, and general history. A book now in preparation concerns the work of Elizabeth Lady Wilbraham (1632-1705), the world's first woman architect and Christopher Wren's teacher. Millar is responsible for the construction of three full-sized, operational copies of Revolutionary War ships for the Bicentennial (the largest being the 24-gun frigate Rose, now in San Diego after having starred with Russell Crowe in Master & Commander). He lives in a Peter Harrison-designed house in Williamsburg, Virginia, which he runs as an historic bed & breakfast called Newport House.
Location: The lecture and reception will take place at the Library of the General Society of Mechanics & Tradesmen, 20 West 44th Street, New York, NY.
Cost/Reservations: Free for ICAA Members; $30 General Public. Reservations are suggested.