An Ideal Collaboration: The Art of Classical Details, a lecture and book signing with Phillip J. DoddRegister Now!
Thursday, September 15, 2016; 6:30 PM Reception, 7:00 PM Lecture, Book Signing to Follow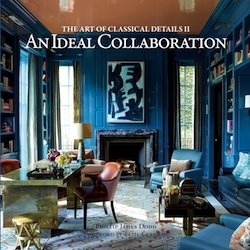 The ICAA is pleased to present a special lecture with Phillip J. Dodd. Phillip's discussion will focus on themes discussed in his recent publication, An Ideal Collaboration: The Art of Classical Details. An Ideal Collaboration provides a follow-up to Phillip's critically acclaimed, The Art of Classical Details: Theory, Design, and Craftsmanship, including some of the finest examples of contemporary classical architecture in Great Britain and the United States, while also examining how collaboration between architects, decorators, landscape designers, and others is the key to their successful design.
Phillip is an English born architect, author, and educator, now living and practicing in the US. He received a Degree in Architecture from Manchester School of Architecture, before attending the Graduate Program at the then newly formed Prince of Wales' Institute of Architecture. In 1996 he moved to the US, and shortly after gained a Masters in Architecture from The University of Notre Dame. After training with some of the most recognized residential architectural firms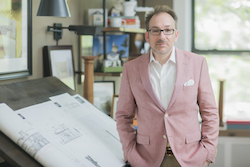 in America, in 2015 Phillip started his own design firm
Phillip James Dodd: Bespoke Residential Design LLC.
Phillip is a contributing editor at Venu magazine, where he writes on the subject of Beaux-Arts Landmarks in New York City. His work has also been published in numerous periodicals, including Country Life, House & Garden, Quest, and Traditional Home. Currently, Phillip is working with photographer Jonathan Wallen on a new volume on The Beaux-Arts Architecture of New York City, due to be released in 2017.
Phillip is a Fellow Emeritus at the ICAA, where he has also taught several classical design courses. He has additionally taught at the University of Notre Dame, and the Interiors Departments at New York's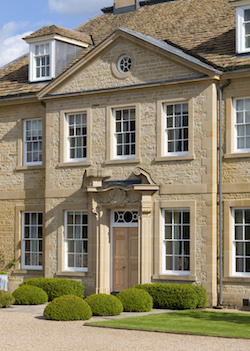 Parson's School of Design and the Fashion Institute of Technology. He has lectured extensively throughout the United States on the subject of classical architecture.
After the lecture, Phillip J. Dodd will be signing copies of his book, An Ideal Collaboration: The Art of Classical Details. Books will be available for purchase.
Location: The Library at The General Society of Mechanics and Tradesmen, 20 West 44th Street, New York, NY.
Cost/Reservations: Free for ICAA Members, Members of The Americans Friends of the Georgian Group, and Members of The Royal Oak Foundation; $30 General Admission.
This lecture is co-sponsored by The American Friends of the Georgian Group and The Royal Oak Foundation.