Discover Classical New York: Harkness House Tour
SATURDAY, FEBRUARY 21, 2015; TOURS AT 10:30AM AND 1:30PM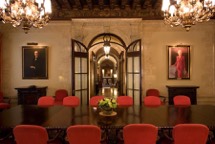 Once again, Harkness House curator, Paul Wentworth Engel, will lead tours of the Harkness House. Described by the Landmarks Preservation Commission as "an imposing residence in the style of an Italian Renaissance palazzo . . . outstanding not only for excellence of design and beauty of execution, but also for subtle richness of detail", the house and its English, French, and Italian style interiors remain virtually unchanged since its completion in 1908. Designed by the architect James Gamble Rogers for Edward and Mary Harkness, the house was a wedding gift to them from Edward's mother, Anna Harkness. Upon the Harknesses' deaths in 1940 and 1950, the house was bequeathed to the Harkness family foundation, The Commonwealth Fund. In a sense, the house never left the family and is one of the best surviving examples from New York's Great House Era.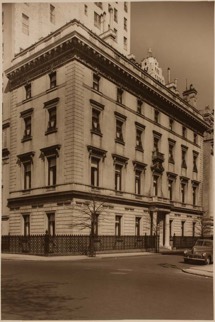 Since 1952 the house has been the headquarters for the Fund, which maintains the house impeccably.
Participants will meet in front of Harkness House at 10:15 am for the 10:30 tour and at 1:15 pm for the 1:30 tour. The tour will last approximately one hour.
Register now for the 10:30 am tour >>
Register now for the 1:30 pm tour >>
Location: Harkness House is located at 1 East 75th Street, New York, NY 10021.
Cost/Reservations: FREE for ICAA members and employees of professional member firms. $30 for the general public. Space is limited and reservations are required. To reserve call (212) 730-9646, ext. 115 or register online.