Lectures, Tours, Events
Charles Le Brun and the Image of Louis XIV
Thursday, October 5, 2017; 6:00 P.M.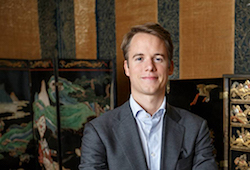 Please join the Institute of Classical Architecture & Art (ICAA), the New York School of Interior Design (NYSID), and The Royal Oak Foundation for a co-sponsored lecture with Dr. Wolf Burchard on the topics addressed in his book, The Sovereign Artist: Charles Le Brun and the Image of Louis XIV.
King Louis XIV's favorite artist, Charles Le Brun, has often been described as a dictator of the arts in France – a statement which Dr. Burchard's book reassesses. Le Brun was a gifted and versatile artist, an excellent painter and designer of tapestries, sculpture, architecture, and furniture. As Louis XIV's principal painter and director of the Gobelins manufactory, he sought to translate the Sun King's claim for absolute power into a visual form. This lecture will explore Le Brun's different fields of activity and his relationship to the great monarch.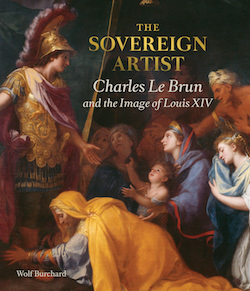 Dr. Wolf Burchard is an art and architectural historian, and a specialist on 17th and 18th century royal patronage. He is the British National Trust's Furniture Research Curator and was Curatorial Assistant at the Royal Collection Trust from 2009 to 2014. As Curatorial Assistant, he aided Desmond Shawe-Taylor, Surveyor of The Queen's Pictures, in curating The First Georgians: Art & Monarchy, 1714-1760 at The Queen's Gallery, Buckingham Palace, commemorating the tercentenary of George I's accession to the British throne. He studied history of art and architecture at the university of Tübingen, Vienna and received his MA and PhD from the Courtauld Institute of Art. He publishes and regularly lectures on art and architectural patronage at the British, French, and German courts. He is a Trustee of the Georgian Group and a member of the Events Committee and Editorial Panel of the Furniture History Society.
Copies of The Sovereign Artist: Charles Le Brun and the Image of Louis XIV will be available for purchase after the lecture.
Location: New York School of Interior Design, 170 East 70 Street, New York, NY 10021
Cost/Reservations: Free for NYSID students and faculty, The Royal Oak Foundation members, and ICAA members, $12 General Admission, $10 for seniors and non-NYSID students. Reservations are required. To register please visit NYSID's website.