Lectures, Tours, Events
Opening Up The Soane with Bruce Boucher
Monday, September 25, 2017; 6:30 P.M. Reception, 7:00 P.M. Lecture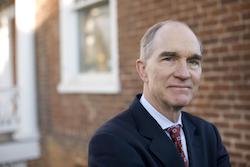 Registration for this event is currently sold out. For more information, please email programming@classicist.org.
Please join the ICAA for Opening Up The Soane with Bruce Boucher, Director of London's venerable Sir John Soane's Museum. In his lecture, Bruce will talk about the importance of the Museum's outreach programs, as well as its seven-year project to restore the Museum to its 1837 state, which efforts led to the Museum being a finalist for the UK's Art Fund Museum of the Year 2017.
Bruce Boucher studied at Harvard University, Magdalen College, where he was a Rhodes Scholar, and the Courtauld Institute of Art, where he obtained his PhD. He also attended the Getty Institute's Museum Leadership course. He taught for over twenty years at University College in the University of London before entering the museum world as curator and head of European Sculpture, Decorative Arts, and Ancient Art at the Art Institute of Chicago. He then worked as director of the Fralin Museum of Art.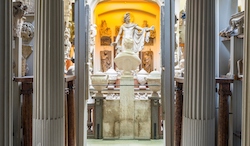 During his time at the Fralin, he supervised a major renovation of the museum and curated a number of exhibitions. His research interests have been Italian Renaissance, Baroque, and Neoclassical architecture and art. He is the author of a number of books, and has served on the steering committee or has been responsible for various other exhibitions.
Location: The General Society Library at 20 West 44th Street, First Floor, New York, NY 10036
Cost/Reservations: Free for ICAA members and members of Sir John Soane's Museum, $30 General Admission. Reservations are required.