Lectures, Tours, Events
Robert Adam: Country House Design, Decoration & the Art of Elegance
Thursday, October 26, 2017; 6:15 P.M.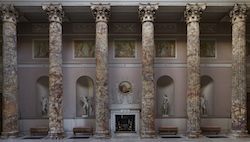 The ICAA is pleased to partner with The Royal Oak Foundation to present Robert Adam: Country House Design, Decoration & the Art of Elegance. In this lecture, architectural historian Jeremy Musson will talk about Robert Adam's extraordinary life and work, describing his unique design process, his patrons, and his enduring legacy to the world of design.
Mr. Musson will illustrate and describe magnificent country house interiors designed by Adam, including National Trust treasures such as Kedleston Hall in Derbyshire, Osterley Park in Middlesex, and Saltram in Devon, as well as other famous houses such as the Duke of Northumberland's Syon House, Newby Hall in Yorkshire, and Lord Mansfield's Kenwood House.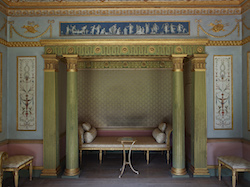 Location: The General Society Library at 20 West 44th Street, First Floor, New York, NY 10036
Continuing Education: 1 AIA LU
Cost/Reservations: Registration is through The Royal Oak Foundation. $30* for ICAA members and members of The Royal Oak Foundation; $40 non-members. Reservations are required.
*ICAA members: use co-sponsor code 17FICAANY to receive the discounted price.
For more information and to register, please visit The Royal Oak Foundation's website.