New and Restored Classicism in England, with ICAA President Peter Lyden - Sold Out
September 28 - October 5, 2017
This tour is currently sold out.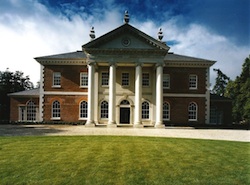 Tour arranged by Classical Excursions
Join the Institute of Classical Architecture & Art's President, Peter Lyden, on this spectacular tour of England.
The Institute of Classical Architecture & Art (ICAA) is pleased to offer this exclusive tour of 20th and 21st century classical architecture in England, exploring the counties south of London as well as Cambridge. Clive Aslet, renowned architectural historian, former editor-in-chief and now editor-at-large of Country Life magazine, will lead this eight-day tour with special access to some of England's finest new and restored classical architecture. Clive will lead participants to see city and country residential work, collegiate settings, new urban communities, and even the studios and homes of some of the leading classical architects today.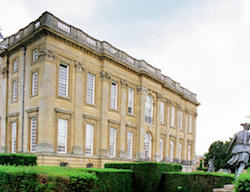 The excursion will include the works of Raymond Erith, Quinlan Terry, John Simpson, Robert Adam, Hugh Petter, George Saumarez Smith, Craig Hamilton, and Ben Pentreath, among others, and proves that 20th and 21st century classical architecture in England remains thriving and influential.
Highlights of the tour led by Clive Aslet include many private visits and special talks, such as the following:
Private visit to the spectacular gardens at Highgrove, the country estate of

HRH

Prince Charles


Private visit to the Queen's Gallery, Buckingham Palace designed by architect John Simpson


Private lunch and tour at the new classical Laskett Gardens and home with owner Sir Roy Strong, CH, the former director of the National Portrait Gallery and Victoria & Albert Museum


Visit to Easton Neston, an early 18th-century house by Hawksmoor with a new wing and restoration by Ptolemy Dean for the owner and American designer Leon Max. The spectacular interiors have been decorated by prominent English interior designer Lady Henrietta Spencer-Churchill


Visit to Williamstrip Park, c. 1700, a Cotswolds country house redesigned by John Soane in 1791 and restored a few years ago by architect Craig Hamilton, who also added a new family wing and a separate Greek Revival bathhouse. Mark Gillette was the interior designer for the projects


Visit to Fawley House, Oxfordshire, brought up to date by Ben Pentreath


A full day with Quinlan Terry, visiting some of his firm's projects, including the Palladian Summerhouse and the rebuilt east wing at Terling Place, the 18th century country house owned by Lord and Lady Rayleigh; Brentwood Cathedral; Sherman's Hall; Frog Meadow, as well as a visit to the firm's office in Dedham. The day will end with a private event at his home, Higham Hall


Visit to Great House, Dedham, the former home of Raymond Erith, and now the home of his daughter Lucy Archer


Visits to the

ADAM

Architects offices at Winchester, as well as nearby country houses


Visit to Poundbury, the new traditional town constructed on land owned by the Duchy of Cornwall in Dorset preceded by a talk on its development by architect Hugh Petter. At Poundbury, the group will meet with one of it's designers, renowned architectural and interior designer Ben Pentreath


A private visit to Old Parsonage, the Dorset home of Ben Pentreath and Charlie McCormick


A stay at the new Duchess of Cornwall Inn, named at the suggestion of the Prince of Wales after his wife


Visit to Jafar Gallery and McCrum Yard at Eton College designed by John Simpson, as well as Howard Theatre at Downing College, University of Cambridge designed by Quinlan and Francis Terry Architects


Private reception hosted by John and Erica Simpson at their London home


Four and five-star accommodations, including the Goring Hotel in Belgravia, London, have been arranged along the way.
For further information, contact Tom Hayes, contact@classicalexcursions.com, 413-243-4155.
The tour price is $3,890 per person, based on double occupancy. A single supplement of $900 per person applies. Please note a fully tax-deductible donation of $500 per person is required to participate in this Travel Program.
Image Credit: Quinlan and Francis Terry Architects, Wikimedia Commons/Teninger, Wikimedia Commons/Cj1340, Highgrove
All Travel Program participants receive a complimentary Individual level membership for one year to the ICAA.