Private Paris & Beyond
June 9 - 17, 2017
Tour arranged by Arranged by Pamela Huntington Darling, Consultant, Exclusive Cultural Travel Programs
The Institute of Classical Architecture & Art is delighted to announce the travel program Private Paris & Beyond: Exemplary Private Sites, Residences, Chateaux & Gardens. Guests will experience behind the scenes access to some of the city's most fascinating architectural treasures.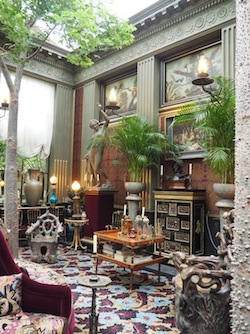 Tour Highlights:
-Private Behind-the-Scenes Full-day Visit to the Château de Versailles, the day it is closed to the public. We will visit Marie-Antoinette's estate, including the Petit Trianon, and rooms not open to the public: the Théâtre de la Reine, the Pavillon Français, and the Chapelle de la Reine.
-Private Day trip & Lunch at Jacques Garcia's historic Château du Champ de Bataille, near Paris: Château du Champ de Bataille is one of the finest 17th century estates in France and houses an exceptional collection of art. We will also enjoy a private visit of the splendidly restored French gardens inspired by Le Nôtre.
-Private reception at Hôtel de La Rochefoucauld-Doudeauville, the magnificent private residence of the Italian Ambassador to France. With its exquisite French Regency décor and the 18th-century Théatre Sicilien, transported from the Palais Butera de Palerme in Sicily, and an enchanting garden, the Hôtel is classified a French Historic Monument.
-Recital with celebrated pianist Jay Gottlieb & Dinner Reception at a Private Residence located in a beautiful 17th century hôtel particulier, housing handsome décor and impressive works of art, 16th century to Contemporary. Our hostess is a prominent member of the art world, author, specialist in Frida Kahlo and Marc Chagall, and organizer of noteworthy art exhibits.
-Private Visit to the Château de Vaux-le-Vicomte with Alexandre de Vogüé, for a memorable discovery of his family's emblematic residence. Built from 1658 to 1661 for Nicolas Fouquet, Louis XIV's finance minister, Vaux-le-Vicomte was one of the most influential works of architecture and décor of mid 17th-century Europe. For the first time, architect Louis Le Vau, landscape architect André le Nôtre, and artist-decorator Charles Le Brun worked together to achieve this exceptional feat, which marked the commencement of the "Louis XIV style." Following our visit, we will enjoy drinks in the gardens with our host.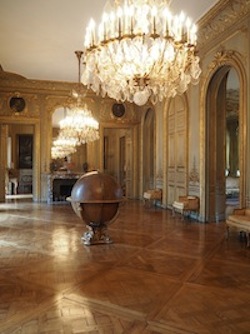 Our expert lecturer:
Pierre-Jean Cornuat, is a French national expert guide and has been leading architectural, decorative arts, and garden tours for over 30 years all over France, including Paris and its surroundings, the Loire Valley, Normandy, Champagne, Burgundy, Alsace, and other regions. He studied French history and Art history at the Ecole Nationale de Commerce and at the Ecole du Louvre.
Accommodation:
Guests will stay at the new 4-star luxury hotel & spa Le Saint, 5 rue du Pré aux Clercs, 75007 Paris, in the elegant Saint-Germain-des-Près.
Their Superior rooms are beautifully furnished, with marble bathrooms, gracious service, and a fabulous
location. http://lesainthotelparis.com
Tour Price:
$8,750 per person double occupancy;
$9,750 single occupancy;
+ a fully tax-deductible $500 contribution to the Institute's Annual Fund
Tour Price Includes:
8 days of private visits and receptions;
8 nights accommodation in 4-star luxury hotel;
8 breakfasts;
5 lunches;
5 dinners;
transportation to and from all events in a private coach; all private visits and expert lecturers.
This unique, behind-the-scenes travel program, with exceptional access, will be limited to 20 participants. The Tour Price is based on 18 confirmed participants.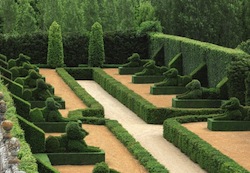 For more information and to assure availability of this significant tour: Please email Pamela Huntington Darling or call (Paris, France) Tel. +33 1 45 67 62 81. Website: www.exclusiveculturaltours.com Confirmed participants will receive a full itinerary of this exceptional tour.
Please note a fully tax-deductible donation of $500 per person is required to participate in this Travel Program.
To make your required donation, click here.
Photo Credits: Audrey Chtchepine