Sir Edwin Lutyens and Imperial New Delhi
February 10 - 17, 2018
Tour arranged by Classical Excursions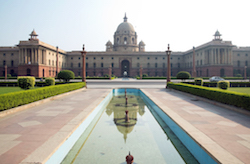 Further details to be announced soon.
Optional Add-On Tour: The Golden Triangle & Beyond: Agra, Jaipur, and the Shekhawati Region of India, which includes Agra, Jaipur and Nimaj scheduled for February 17–24, 2018, immediately following the main tour.
For further information, contact contact@classicalexcursions.com, 860-926-4895.
Please note a fully tax-deductible donation of $500 per person is required to participate in this Travel Program.
Image Credit: Wikimedia Commons/Laurie Jones